KITCHENER
ROOFING SERVICES
ROOFERS, ROOF REPAIRS, KITCHENER, ON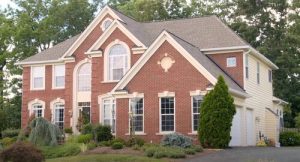 Kitchener Affordable Roofing is home to one of the highest concentrations of roofing companies in Ontario. When it comes to Kitchener roofing, we offer a wide variety of options, ranging from simple shingle replacement to custom roofing.
Our team offers a wide variety of materials, including clay tile and slate tiles. We also offer slate shingles for installation on old roof structures. While slate tiles are relatively easy to install, they are more expensive compared to clay tiles. The installation process is fairly straightforward as well.
The one that is provided by our professional team is generally made of concrete and wood shake. If your dwelling is constructed with wood shake, it will be exposed to water. In such cases, the cost of repairing or replacing these will be higher than the amount of money that you would pay if you used other types.
In terms of how long any of these will last, we use materials from some of the reputable companies in the industry such as Owens Corning and BP Canada Shingles. Their warranties are among the best and we like to bring this value to our customers so the shingles we install will last for many many years to come. It will give you the peace of mind that your home is well protected from the day to day ever-changing climate in Ontario.
We are a reliable, friendly, and provide affordable roofing options for any size you may have. We are a dedicated roofing company in Kitchener and strive to provide excellent customer service!
We work with experienced, dedicated, knowledgeable, and innovative roofing contractors in Ontario. We have years of experience in this industry. Our contractors work efficiently and effectively and are able to see the issue and provide the best possible and cost-effective solution to our customers. Our team always stays on top with the latest in the roofing industry in order to pass on this knowledge to our team and to our customers.
A lot of contractors will offer you a quote on the amount they charge for installing an asphalt shingle roof and not much more than that. With our team, you get a comprehensive breakdown of everything that is being installed, what materials you need and what it all means on paper, and the cost savings you are receiving from us.
Although you may be asking yourself and spend most evenings searching online for 'how much does a roof repair cost?' Or 'Which one from all these roofing companies do I choose from?' You have found the best one with our team at Kitchener Affordable Roofing!

If you are like most people and you are looking for a way to make your roof last longer, then it is time to think about doing something about your current one. Whether it is flat or pitched you should be thinking about a replacement. Here are some reasons why you may want to consider metal roofing.
First of all, it is a long-lasting material. Since it does not allow sunlight to shine through, this means that the cold winter months will be a thing of the past. If you have an older building, then you may want to replace yours. It may cost more than a new one would but it will last a lot longer as well.
Metal roofing can also add a stylish look to your home. This is a great way to show it off, especially if you do not have a lot of money to spend on it. You could get some beautiful metal tiles put over the existing tile and create a beautiful pattern.
Finally, it is affordable. Most people find that they can save quite a bit of money on their energy bills by installing this type of roof. They will be able to protect their home from wind damage and still keep their budget under control.
As you can see, there are many benefits to metal roofing that make it a better choice than other types. If you are wondering if you should get it done, the answer is yes!
If you are concerned about your roof, then it may be a good idea to call one of our professional contractors. They can inspect your roof and help you decide whether you want to go with a metal roof or not.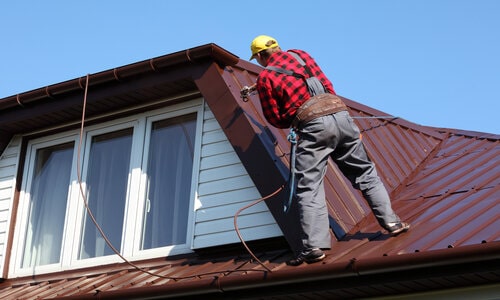 There are many reasons why you may need to have roof shingle repairs or replacement. One of these reasons is when the old shingles wear out and begin to fall off. While this can be a problem for any homeowner, it can be especially problematic in older homes. Even if you don't have a leaky roof yet, there is no telling when you will need to have yours repaired or replaced. You may even need to have it replaced sooner than you would like!
Before you decide to take the time to get repairs or replacement done, you should first determine what type of services you need. For example, if you have leaks, a simple repair may be all that is needed. The repair would involve caulking up the area and patching the leaks. If it is more than just a leak, a shingle replacement may be necessary. This can be done by having shingles put on top of the existing roof and glued in place.
If you have a leaking roof, you might not have to replace the entire thing for a couple of years. However, if yours is damaged and you don't know when you might need the work done, it could end up costing you a lot more than anticipated. This is why it is important to keep an eye out for signs of damage while you are looking around for a contractor. If yours has cracks, you should call us immediately!
No matter the situation or the scope of work that will be needed to bring your roof back to pristine condition, you should always consult our expert team so we can give you the best possible solutions and cost-effective method to save you from over-spending on any size repair.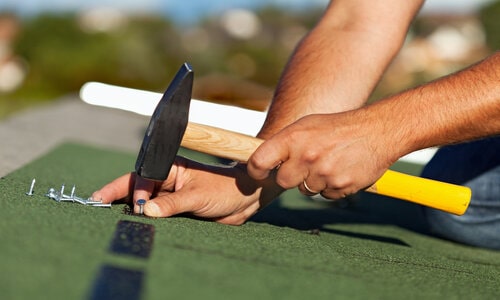 Is a roof inspection necessary? It can be a difficult question to answer and depending on the type of structure that needs to be inspected, it could be a complicated process. However, there are certain guidelines that can help answer this question for anyone. There are numerous reasons why a homeowner should regularly have a roof inspection performed, ranging from leaky drains to the potential for future structural damage.
A regular roof inspection covers the whole structure, which means that the inspector is looking at the rafters, guttering, gutters, and eaves. A thorough examination of the structure is important because a faulty roof could prove to be a much bigger problem than one that's properly maintained.
Most people assume that annual inspections are only necessary for homes that have a wooden foundation, but a roof that's made of fiberglass can also require yearly inspections. If you have any concerns about a structure, it is best to call our roofing contractor to perform an inspection to ensure your property is safe.
Some of the common concerns that homeowners have about their roofs include leaking gutters and general leaks, which often result in damage to the home itself. If you think your house may have minor leaks, our team of professionals can confirm them. By the time you have your leak checked by a specialist, the damage could already be extensive. If it has, then a new roof will have to be installed.
Although the answer to "is a new roof necessary or how much does a new roof cost?", might surprise you, it is actually a lot easier to get your annual inspections done properly when you hire the services of Kitchener Affordable Roofing!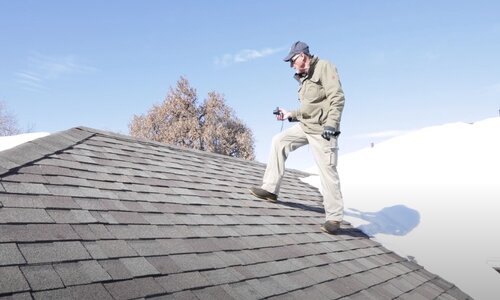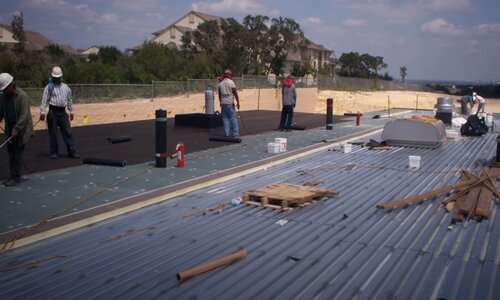 Commercial flat roofs are great to have as it gives you the versatility of adding skylights as well as other electrical equipment such as air conditioners and HVAC systems up top. The issue that many commercial owners come across is that they accumulate lots of debris and in some areas mold and algae growth.
This happens due to the fact they are not like residential ones where they have major slopes for all the water and snow to slide off of. These types of issues are unavoidable but something that is easily taken care of with monthly maintenance and monitoring of the flat roof to ensure there are no holes or leaks anywhere in to the building.
If you're looking for tips on insulating your home, there's a lot to learn. Keep in mind that if yours has been neglected for many years, it may be time for some type of insulation to protect your home from the elements. You can also choose to install a new roof if you feel that is necessary for your home.
Once you've learned a bit about insulation, there are some things you should know about choosing the type of insulation you need. The first thing you need to consider is where you live, so you won't spend thousands of dollars to have the job done.
Give us a call today and let us help you put money back into your pocket by having the proper R-Value rating insulation installed to make your home energy-efficient throughout the year!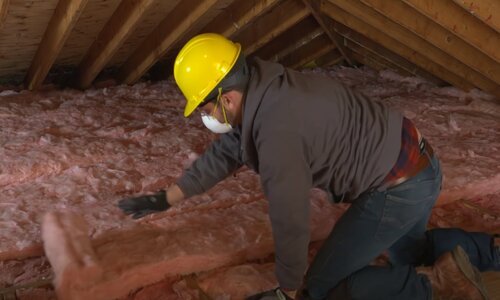 PROFESSIONAL ROOFERS IN KITCHENER, ON
Some of the challenges we have come across is that most roofing material used today by other companies does not last very long. It ages and without care, can easily fall apart. In some cases, what was installed on your roof is only good for a few years before it's time to have it replaced again. It might be time to call on our professional roofers for an inspection. We always use materials that are backed by top warranties we know will last for years and that will give you that worry-free peace of mind.
If yours has truly aged for several years now, the materials used may have begun to deteriorate. As a result, there are areas that are prone to water damage and mold. These water-damaged areas are often located beneath the shingles. We can diagnose these areas and replace the damaged parts with new ones.
If yours has sustained severe damage, it could be more difficult to repair than one that is just beginning to show signs of wear. We will be able to determine which areas need repairs. There are specific places that your roof needs to be inspected. For example, your attic, under the eaves, around gutters, and near the eaves are important locations to check on.
If yours has sustained significant damage, we may need to have the whole thing completely replaced. In this case, we will recommend the best materials, techniques, and products to ensure that your replacement roof can meet or exceed all applicable building codes. Our professional roofers with Kitchener Affordable Roofing can perform the installation and we will make sure that the it is installed correctly with no gaps or holes.
Our team also checks its integrity before it is replaced. We use specialized tools to inspect the shingles and shingle edge. If there are problems, we will evaluate the problem and then repair or replace the shingle if necessary. If a piece of the roof is seriously bent or damaged, our team member will use a special cement that makes it stronger.
We also inspect it to determine how well it will hold up against the elements. By measuring the amount of weight that it will bear, he or she can estimate how much the total roof will cost.
Once yours is inspected, our expert will inform you about any needed repairs. In most cases, repairs can be performed quickly.
Finally, you can expect us to help you decide which type of roofing is right for your needs.
We provide our customers with various services from the installation of gutter systems, stormwater drainage systems, leaf clearance systems, water-collection devices, and snow-clearing equipment.
We look forward to providing you with our expertise, knowledgeable and professional services for all your Residential and Commercial roofing needs.